Contact William Davison at LeenTech for Product Demonstrations
We are happy to come to your site and demonstrate our products, but we can demonstrate all our products over the phone using gotomeeting.com and direct login.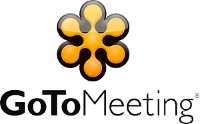 Technical Support, Assistance & Demonstration
LeenTech uses GoToMeeting™ for remote assistance and demonstrations of our Applications. If you require support or demonstrations of our products, please call us on 0844 6565307 [within UK] or +44 (0) 115 8880 700 [outside UK] and join a meeting at gotomeeting.com/join/, follow the instructions and we will give you the access code for the meeting. Please feel free to read any of our brochures declared below.
To view our demonstration page please visit webapps.leentech.com.
---
Leen
Tech
Brochures